Repair of the driver (adjuster) HELLA for turbocharger GARRETT
Our company also performs repairs of the drivers HELLA (actuators) to the turbocharger GARRETT for many types of cars like: AUDI, BMW, CHRYSLER, CITROEN, FORD, JAGUAR, JEEP, MERCEDES, OPEL, PEUGEOT, VOLKSWAGEN, VOLVO.
To help you assess whether your driver belongs to this group, below we present the image of HELLA-GARRETT driver, in repair of which our company ZIPART GmbH specializes.
Driver HELLA turbine GARRETT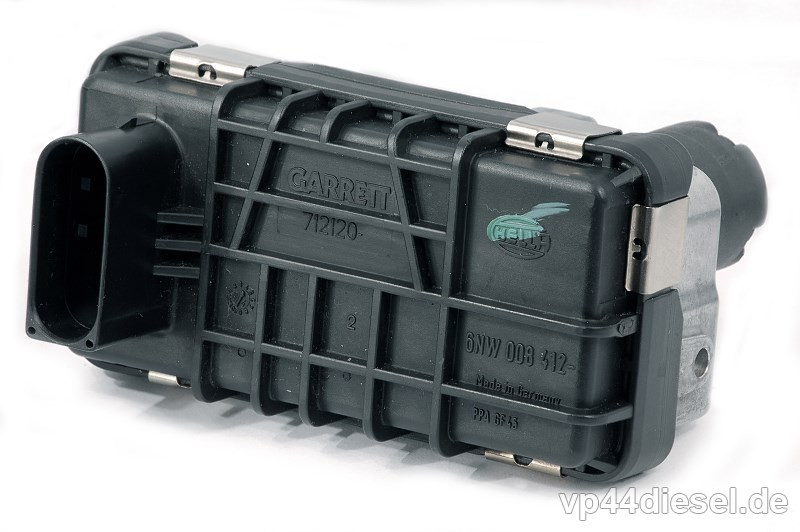 If the appearance of your driver is twin similar to the one in the photo, you can send it to us and we will diagnose, repair, and test your driver and we will send it back to you.
Diagnostics:
Each user can easily diagnose the car, signs of damage of the HELLA-GARRETT driver are very characteristic as described below.
If your car has one of these symptoms:
Sensible loss of power and engine jerking,
No reaction to the gas pedal, the engine throttling,
Error boost pressure,
Unusual sounds coming from the turbine.
This all suggests that a HELLA - GARRETT turbine driver is defected. Now it is no longer a problem, because instead of expensive replacement of the driver for the new one and re-programming it, you can send it to us and we will repair it for you at a very attractive price of 129 EUR net (158.67 EUR gross). We would like to mention that companies which have an international VAT number, which can be verified in the database of the European Commission VIES, benefit from the zero rate of VAT, the net price is the gross price.
This is a fairly common problem in vehicles with engine capacity of 2.0, 2.2, 2.7, 3.0, 4.2, 5.0 with turbocharger GARRETT.
We give you some examples of error codes indicating an electronic defect of the HELLA-GARRETT turbine driver that our company can repair for you:
Lighting up of the "Safe Mode" or "Check Engine"
Error code turbine controller P132, P132B,
Lighting up of the "spring".
Symptoms indicating damage of the driver usually start from the interruption - in the early phase it happens once every few weeks, but this should not be taken lightly, because sometimes it quickly turns into a permanent damage.
The cause of damage of the turbine is in the 87% failure of the driver HELLA-GARRETT.
The HELLA-GARRETT turbine driver can have one of the following serial numbers: 6NW008412, 6NW009206, 6NW009543, 6NW009228, 6NW009420, 6NW009483, 6NW009550, 6NW009660, 07Z145702J, 07Z145874D, 07Z145874D, 07Z145874H, 07Z145908H, 07Z145908HV, 07Z145908HX, 07Z145908HX, 742807-0001, 742807 -0002, 742807-0003, 742809-0005, 742809-5005S, 742810-0007, 742810-5007S, 755297-5004S, 755297-5005S, 755300-0001, 755300-0006, 755300-5005S, 755300-5007S, 776470-5001S and many others, it controls the operation of the engine turbine, our company can effectively repair it.
Driver HELLA turbine GARRETT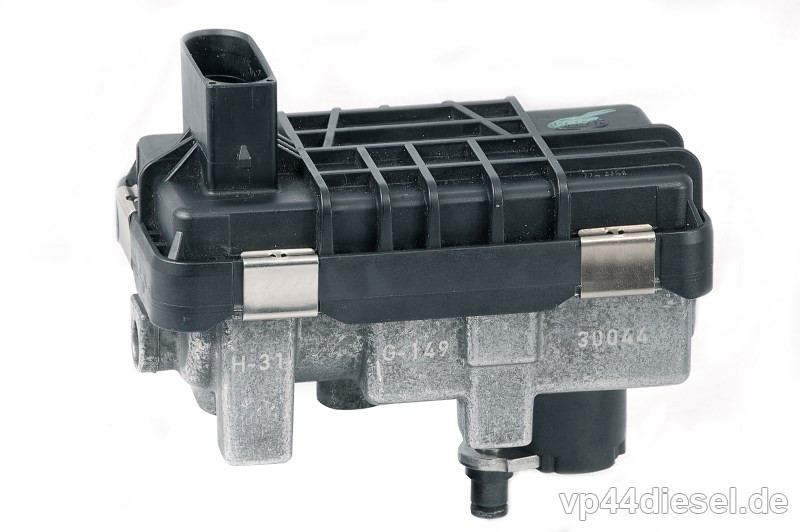 The HELLA-GARRETT turbine driver is mounted in the following car models:
Audi A8, Audi A4, Audi A5, Audi Q7
BMW 5 E60, BMW 3, BMW X3, BMW X7,
Chrysler PT Cruiser,
Citroen C5, Citroen C6,
Ford Mondeo, Ford Galaxy, Ford S-Max,
Jaguar S-Type, Jaguar XJ
Jeep Commander, Jeep Grand Cherokee,
Land Rover Defender, Land Rover Freelander,
Mercedes W211 E-klasa, Mercedes W203 C-klasa
Peugeot 407,
Volkswagen Touareg, Volkswagen Phaeton,
Volvo V70, Volvo XC70, Volvo C30
Dismantling of the HELLA-GARRETT turbine driver is not complicated and does not require special permissions. The HELLA-GARRETT turbine driver is bolted directly to the turbocharger and its disassembly for repair and assembly after our repair is very simple. Just unplug and remove the three screws that secure the driver to the turbine and done!
Driver HELLA GARRETT turbines from the 3 screws to unscrew.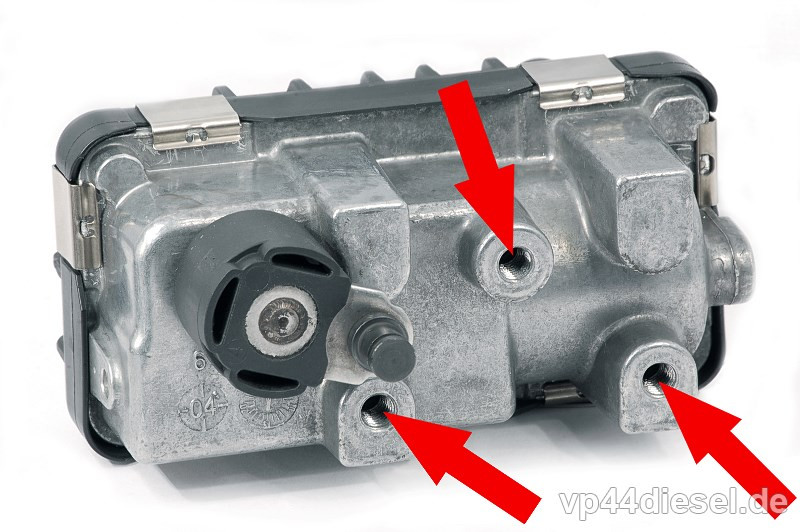 The company Zipart GmbH can now repair the HELLA-GARRETT turbine driver without re-programming the controller. During repair, we do not interfere in the driver's software, so you can be sure that it will be original and compatible with your car.
For our service we give 18 month warranty with unlimited mileage.
When sending us the HELLA-GARRETT turbine driver, please fill in, print and sign the order form which can be found in the tab "order".
The HELLA-GARRETT turbine driver should be wrapped in bubble wrap or other material that will protect the driver during transport.
Note: the package should contain clearly completed and signed repair order form and  the package should be send at your own expense to our address:
ZIPART Ltd.
Chynowska 8
PL 65-138 Zielona Góra
Poland
(all details can be found in the pump injectors ORDER tab)
After the order is completed, it will be sent back to you. Inside there will be a repaired HELLA-GARRETT turbine driver,  the warranty card and an invoice with payment term of 1-4 days' to our bank account.
Performing the repair of the HELLA-GARRETT turbine driver, our company restores their full capacity.
The photos show the HELLA-GARRETT turbine driver.
The company ZIPART GmbH also repairs are other drivers for turbochargers, if you are in doubt, please call or e-mail us.
Repairing HELLA-GARRETT turbine driver in our company saves your time and money.
We invite companies to cooperate with us! We offer profitable discounts determined by the amount of the orders commissioned to our company.