LIST OF CARS with a BOSCH ABS driver type 5.3
Bosch ABS drivers type 5.3 repaired by our company can be found in a few hundred car types produced in many countries. For that reason, below, we enumerate only some of the producers who use this ABS driver model most commonly.
To help you to assess if your driver belongs to the group, below, we present the photo of an ABS pump driver type 5.3 that our company is specialized in. If your driver is almost identical to the one in our photo, you can send it to us, and we will diagnose it, repair, test and send you back.
In spite of the external look of the driver, it can be recognized thanks to first seven digits, if the ABS driver's number starts with the digits 0 265 900 XXX or 0 273 004 XXX (where the last three digits can be different digits in different order), you can be sure that this is the type we repair. Sometimes, producers used in their cars the drivers of the same type but with different numbers, that's why it is worth recognizing the driver by its external look, and if it is similar to the one presented in our photo, we can repair it in a very attractive price.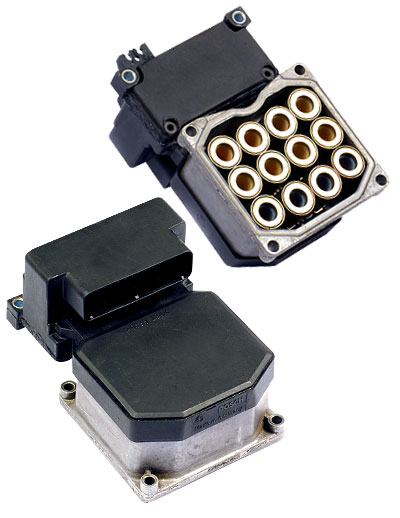 The list of car producers who use in their products the ABS driver presented above.
1. AUDI
2. ALFA ROMEO
3. BMW
4. CADILAC
5. CITROEN
6. CHEVROLET
7. FERRARI
8. FORD
9. FIAT
10. GSM
11. HONDA
12. IVECO
13. LANCIA
14. MASSERATI
15. MERCEDES
16. MG
17. MITSUBISHI
18. NISSAN
19. OPEL
20. PEUGEOT
21. PORSCHE
22. REUNAULT
23. ROVER
24. SCANIA
25. SKODA
26. SMART
27. SUZUKI
28. TOYOTA
29. VAUXHALL
30. VOLKSWAGEN
31. VOLVO